Hearing the future: How Lisa Saad reshaped her brand and her style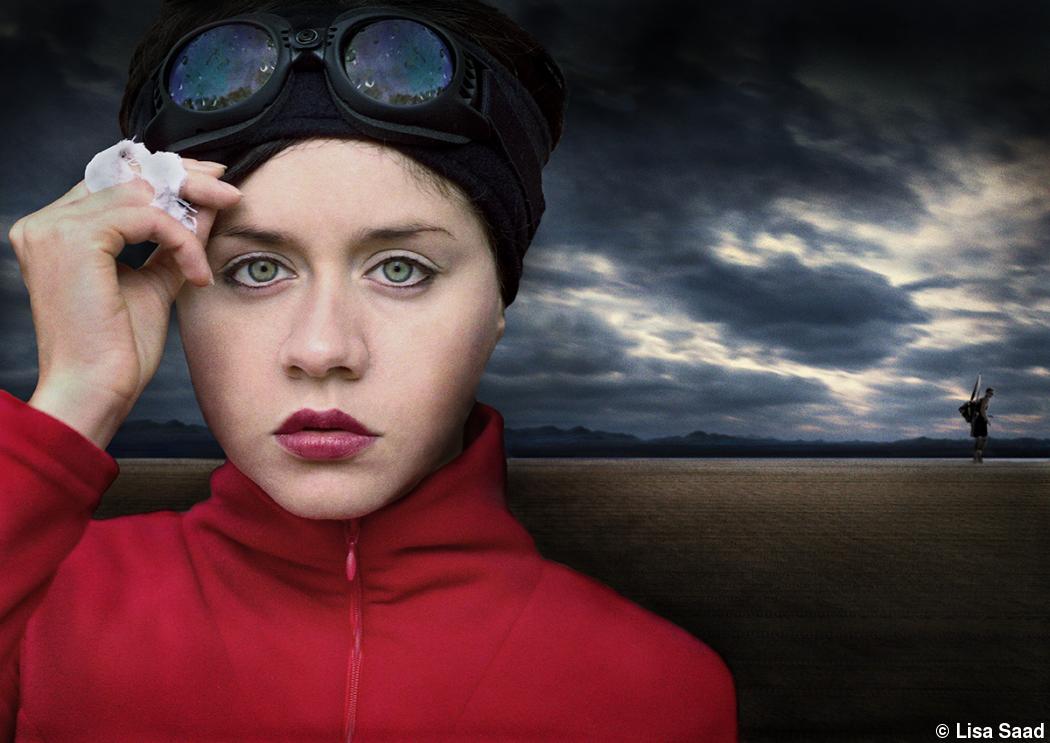 Three years ago, Lisa Saad was at a personal and professional crossroads. For 28 years, the Australian commercial photographer had been going, going, going, with no break. She'd risen to a level of success in the industry that many would find enviable, but the accompanying lifestyle was no longer sustainable. Saad hadn't had a real vacation in more than two decades. She worked project to project, constantly jumping at her clients' requests. The pace and interminable nature of the work was exhausting.
In 2014, events in Saad's life forced the system to grind to a halt. Saad's mother passed away just weeks before Saad's wedding. Then she learned that years of efforts to have a child weren't going to be successful. At the end of the year, Saad was flying back from a big job, and the weight of everything came crashing down on her. She'd had enough.
"I had to do something different to survive," says Saad. "I was depressed. I was grieving. I hadn't coped properly with everything that happened. I wasn't sure what to do next, but I knew I couldn't do the same thing anymore. The only way to move forward was to move away from what I'd done in the past."
Saad called her clients and told them she was making a change. In the process, she let go of about 90 percent of her market base, including some people she'd worked with for many years. It was a bold move, but it allowed her some peace to consider her next steps. "I think you have to stop the noise, stop everything, for the next inspiration to come," says Saad. "Otherwise you won't hear it."
Once she'd had time to consider her future absent the deafening cacophony of endless client work, Saad hatched a plan to redefine her business and refocus her client list. Her first step was to create Gotham Studios, a prepaid photography service designed to provide high-quality images to business-to-business clients in a simplified billing environment. The second step was to evolve her custom commercial photography into a model that focused on the types of images she wanted to create.
The conundrum was how to position this new model and how to attract clients who would value her artistic point of view.
About this time, Saad started working on some personal images made from photographs she captured during a recent visit to the United States. She began the first image with an architectural photograph in which she placed a small figure running in the bottom of the frame. Then she created another image in a similar style, and then a third. The images had a grand, architectural scale with a unique illustrative quality. It was the beginning of Saad's "Anonymous Man" series that would lead to international acclaim, numerous awards, and the recalibration of her commercial work with a personally fulfilling focus.
"When I started working on these images, it was like I was viewing scenes from a dream," says Saad. "The work became a way for me to cope with my emotions. I embraced that process. I decided this would be my path—and it would take me where it takes me. The series re-inspired me to do photography again."
As her "Anonymous Man" work progressed, new clients began gravitating to Saad because of the illustrative style expressed in the series. These new clients allowed Saad more artistic control over their projects. Some let her conceptualize and stage the shoots. Others bring her on as a consultant to advise them on the artistic direction of their campaigns. These clients value Saad for her unique perspective and express that through higher rates. Instead of being the workhouse shooter producing someone else's vision, she is now the visionary beyond her commercial projects.
"This experience has broadened my horizons and given me more confidence," says Saad. "I realized that I didn't have to work as hard but could focus more on doing my best work with clients who really appreciate it."
Saad has produced 34 "Anonymous Man" pieces out of a planned 70. The images have done well in awards competitions and brought a good level of notability throughout Australia. Several images from the series have been licensed for use on a television show. The series has also attracted new fans, some of whom have told Saad they feel the images represent depression and loss, yet always with a ray of hope.
Saad's end goals for "Anonymous Man" are to sell limited-edition prints, publish a book, and ultimately reshape her brand. "If someone can look at an image and say, 'That's a Lisa Saad image,' that's success," she says. "By allowing yourself to develop a style that is instantly recognizable, you create real value, especially in today's world with so much content online. That is the best kind of branding a photographer can have."
RELATED: See a gallery of Saad's "Anonymous Man" series.
Jeff Kent is editor-at-large of Professional Photographer.
Recommended for You
Trending Content