Precarious perch: Jay Philbrick's riskiest photo shoot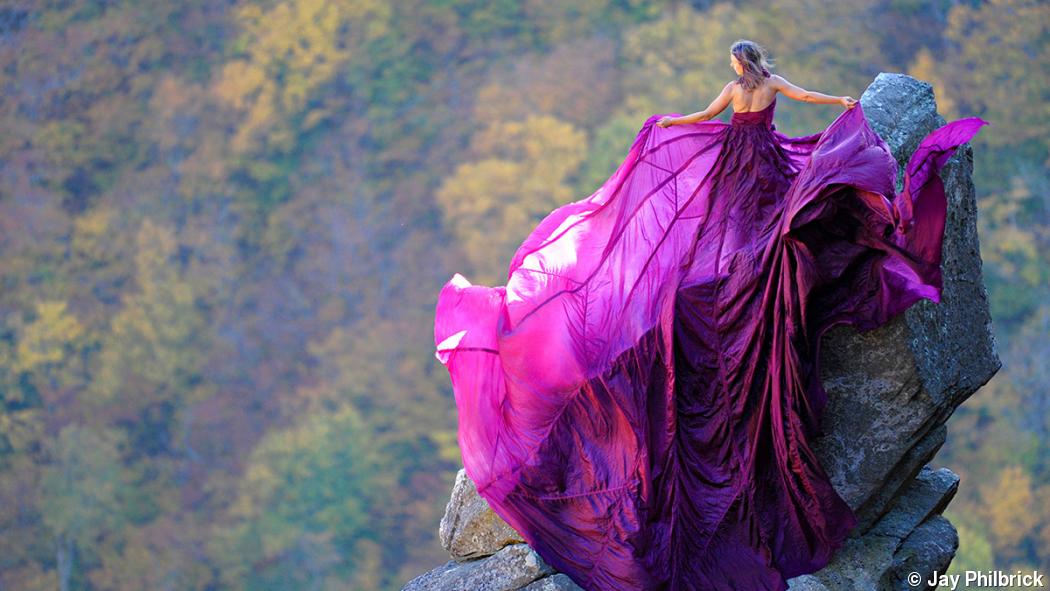 This wasn't Jay Philbrick's first time photographing a model on a mountainside wearing this purple parachute dress. But the Eaglet spire in Franconia, New Hampshire, was the trickiest location yet.
For this session, Philbrick needed a model with climbing skills, as she was required to climb the spire in the afternoon, spend the night at the top, and be ready to work at sunrise. Philbrick hired climbing safety expert Marc Chauvin to accompany the model, Kristina, up the spire and anchor her to the rock for the duration of the session.
Meanwhile, Philbrick hiked to a distant ridge to make the photographs using a zoom lens. He communicated with the team via walky-talky. The weather was windy and cold that morning, making for exceptionally challenging conditions, he says. "A few times it looked like Kristina would be blown right off the top. But of course she was always anchored. I think it took me a couple of days to recover from this session."
Amanda Arnold is associate editor of Professional Photographer.
Recommended for You
Trending Content