Portrait series celebrates redheads
He's no redhead. But his portrait series, "The Redhead Project," has plugged him in to the ginger community. Here's what we learned from Keith Barraclough about his popular ongoing personal project:
Inspiration: It began with a subject Barraclough photographed during a corporate portrait shoot—short red hair, alabaster skin, piercing blue eyes. In the photos his white shirt faded into the white backdrop, making his eyes and hair all the more striking. "I was just taken with him," says Barraclough. After processing the images and sharing them with colleagues who were equally intrigued by the subject's look, Barraclough created a related series of portraits—natural redhead subjects wearing white shirts in front of a white backdrop. "It was a very happenstance kind of a thing," he says.
Purpose: The series was created as a marketing tool for Barraclough to show potential corporate, editorial, and ad clients that he could make compelling photographs of people off the street who were unused to having their portraits made. He even created a deck of playing cards featuring the redhead portraits that he uses as promo materials, leaving a pack (or three) behind after an introductory meeting. "Clients love it because it's so completely different," he says.
Execution: After that first set of portraits, "The Redhead Project" snowballed, accruing a social media following, making its way into the news, and leading to more than 400 redheaded subjects thus far. The portraits have evolved as well—from a simple white shirt/white background portrait to images involving kooky props and quirky facial expressions (and one subject balancing four doughnuts on her head). Barraclough makes the images when he's traveling on assignment, putting a call out for subjects via social media. Once he's selected models, his studio sends them a questionnaire, with the pivotal question being, "What five things, ranging from food to clothes to hobbies to sports, capture the essence of who you are?" Those things inspire props for the session.
Posing: What stands out about Barraclough's redhead portraits is the genuine silliness. He knows what props will be involved, but how they're used happens organically. From the start, "We make them know that this is not a regular photo shoot," says Barraclough. "We are going to have fun and get quirky, and we might put things on your head. We might throw flour all over you and crack and egg on your head. … Once they realize this is just a fun time, it's amazing what you can get them to do when you ask."
RELATED: Keith Barraclough: Portrait whisperer
Amanda Arnold is associate editor of Professional Photographer.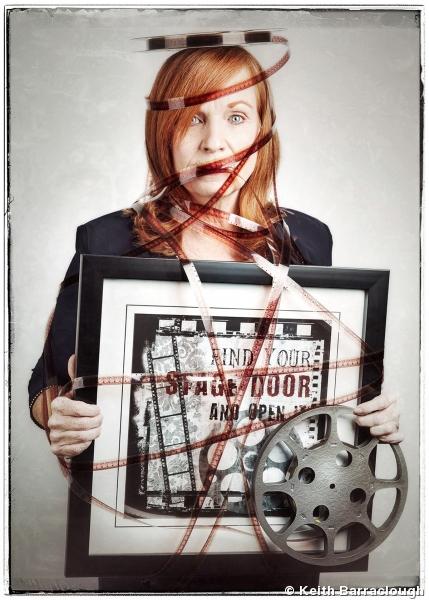 Recommended for You
Trending Content