Less gear, more vision
11.25.2018
Why Pete McBride used minimalist gear for an epic journey
Working on location means hauling your gear to wherever you need to shoot. That can be a backbreaking chore even if you're just photographing in one location.
Now consider the chore if you're hauling your gear across 700-plus miles of rugged terrain … along with everything you need to eat, sleep, and survive for weeks at a time. You really start to think about weight and efficiency. And those considerations go beyond your equipment. To effectively manage a remote photography project out of a backpack, you also need to consider your image plan and how you shoot.
That was the case for photographer, author, and filmmaker Pete McBride during a recent photo-documentary project in the Grand Canyon. McBride and author Kevin Fedarko hiked the entire length of the Grand Canyon, photographing the landscape and documenting the impending threats posed by development.
At first, McBride carried a normal camera kit with three camera bodies, multiple lenses, plenty of spare batteries, and assorted accessories. "It almost killed me," he recalls. "It was way too much weight. I was never going to make it carrying that much gear."
So he made the bold decision to scale down to a single Sony a7R II camera body and one 16-35mm f/2.8 lens for about 90 percent of the trip. For a few shorter hiking legs, he brought along a 70-200mm f/4 lens as well. He carried just six batteries, which he recharged using a portable Brunton solar panel system that he carried attached to his pack while hiking. The system would last 15 days without electricity. Due to cold temperatures at night, McBride slept with the batteries in his armpits to keep them warm and preserve battery life.
Even given all these tricks, he says, the most important aspect of efficiency was his own restraint: "I had to be very strategic about what I was shooting. I was working three days ahead because I was always fighting battery life."
That level of planning also prompted McBride to slow down and think more about his images. "There are a lot of good lessons about shooting to be learned on a project like this," he says. "You can't just machine-gun photograph everything. You'll run out of batteries and miss something really important. So it makes you look more, really think about what you want to shoot and how you want to shoot it."
Ultimately, if you take these lessons to heart, it can lead to better photography habits for every project, whether you're shooting in a distant landscape or your backyard. "It's easy to get sucked down the gear rabbit hole," says McBride. "Instead, pull up your gaze and look for the bigger story. Be creative and fun, and try to find an innovative way to tell that story. That's when you'll find the most inspiration and the best images."
RELATED: Pete McBride's epic photographic journeys
Jeff Kent is the editor-at-large of Professional Photographer.
Mcbride grandcanyon 150927 075
Poyi environmentalvision petemcbride-4
2018-12-mm8411 160130 18781
2018-12-poyi environmentalvision petemcbride-13
2018-12-poyi environmentalvision petemcbride-25
2018-12-poyi environmentalvision petemcbride-35
2018-12-world press longtermproje-20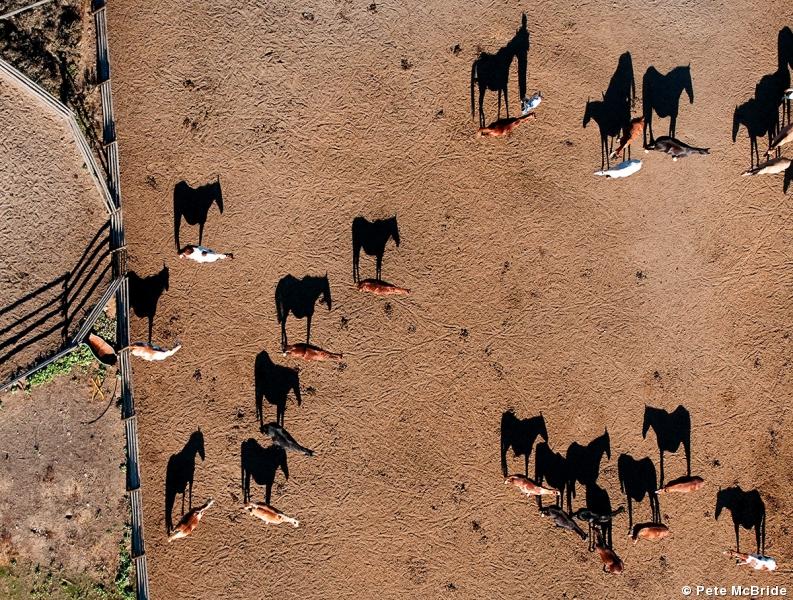 2018-12-coloradoriver mcbride poy environmentalvision 007
2018-12-coloradoriver mcbride poy environmentalvision 010
2018-12-coloradoriver mcbride poy environmentalvision 013
2018-12-coloradoriver mcbride poy environmentalvision 018
2018-12-coloradoriver mcbride poy environmentalvision 019
2018-12-coloradoriver mcbride poy environmentalvision 021-copy
2018-12-coloradoriver mcbride poy environmentalvision 029
Recommended for You
Trending Content